Greetings Craftadians!
This is your first look at new content coming in Season Three. This post is entirely focused on systems surrounding Towns!
These blog posts prior to Season Three will serve as a brief overview of new systems, but should not be taken as a comprehensive guide for what it to come at launch or mid-season. Craftadia's guides will be updated at launch with full details on new content!
Please note that all of the content discussed in this blog post and future showcase blog-posts are subject to change prior to launch.
Town Upgrades 📝
While many of you will be interested in reading as many specifics as possible regarding these new systems, the following is a list of town upgrades you can look forward to if you don't have the time to read the entire post:
Town Leaderboard System
Town Leveling Overhaul & Max-Level of 125
New Town Unlocks
Town Roles & Permissions
Town Information Menu
New Town Tag Colors
New Town Chunk Tags
Town Menu Revamps
Let's jump right into some sneak peaks at what we're doing with respect to each section mentioned above!
Town Leaderboard System 🏆
We're introducing a Town Leaderboard System to create a friendly sense of competition amongst towns.
Players will deposit Gemstones into Towns on a monthly basis to compete for a chance to be victorious. Every month, towns will have their gemstone balances reset, and the winner at the end of the month will be enshrined in Craftadia's history forever.
Due to Minecraft EULA restrictions, we unfortunately cannot give any type of physical reward for being the top town each month. However, your town will forever be stored and remembered through a menu displaying historic winners.
By being the top town of a month, across every future season of Craftadia, players will be able to go into the Town Leaderboard History menu and view your winning statistics. This is your chance to be a permanent part of Craftadia's history.
Similar to Season 1, there will be a physical podium at Spawn displaying the top three towns, and there will be a menu players can use to see current rankings and balances throughout the month. The podium will showcase town banners, town information, and the time left until the monthly competition ends.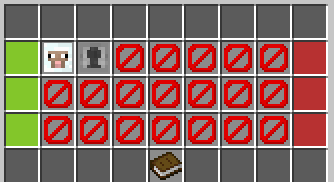 Town Roles & Permissions System 🔒
We're giving players ultimate control in managing their Towns with a brand new roles and permissions system.
Towns will start with four default roles:
Visitor (this is a temporary role, meaning that players will have to specify a time constraint when inviting players to this role)
Citizen
Sheriff
Mayor
As Towns level-up, they will unlock four additional roles:
Elder
Deputy
Councilor
Co-Mayor
The hierarchy once all roles are fully unlocked is as follows:
Visitor
Citizen
Elder
Sheriff
Deputy
Councilor
Co-Mayor
Mayor
You'll be able to use a menu to fully customize these roles, by assigning specific permissions to each role relating to the management of your town. For example, if you assign the "Building" permission to the Elder role, only the Elder role and above are able to place blocks on town land.
We will have over 25 permissions available at launch for players to fully customize the inner-workings of their towns.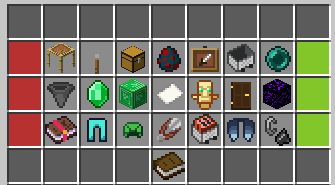 Town Leveling 📈
We're making several changes to the Town Leveling system in order to balance and enrich it.
First and foremost, we're increasing the EXP requirement for all levels. We've noticed that EXP is severely under-balanced in the sense that it takes too little EXP to currently level your town.
We're also increasing the maximum Town Level to 125. For context, this season will likely be shorter than Season Two as announced in our previous blog-post, so we didn't want to introduce too many new Town Levels and end up having an unachievable maximum town level.
With that being said, there are several new unlocks to be achieved from Levels 1-125:
New Town Tag Colors (featuring the integration of some custom colors, and the removal of Dark Gray)
Town Roles (Elder, Deputy, Councilor, and Co-Mayor)
Level 125 Hat (when a town reaches Level 125, all players in the town will have a hat commemorating the achievement for the time that they are in that town)
More member slots, claims, and warps (with respect to Levels 101-125)
Town Information ❓
Players will be able to view others' town information through a new menu that displays the Town Banner, Town Members, Town Level and Town Leaderboard Status.
The Town Members sub-menu will help summarize town roles, playtime, balances, and last online times.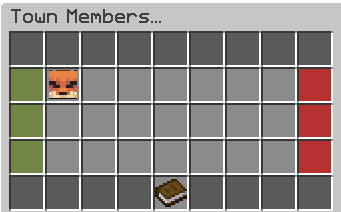 Miscellaneous Changes 🌟
We're also updating several town menus to make them easier to use, as well as introducing smaller quality of life changes such as the introduction of new town chunk tags.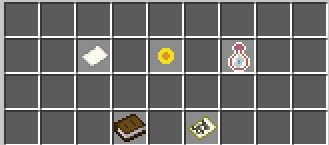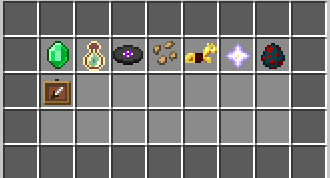 Closing Thoughts 🚪
We hope you're as excited about the changes and upgrades coming to Towns as we are. Please let us know your feedback, and keep in mind that everything discussed in this blog-post is subject to change prior to launch.
We're going to start posting sneak peaks of Season 3 across an increasing variety of social media platforms, starting with our Twitter and TikTok. Please give these accounts a follow for Season 3 news, giveaways, and more!
Twitter: https://twitter.com/CraftadiaMC
TikTok: https://tiktok.com/@CraftadiaMC
The next blog-post discussing new Season 3 content will be coming later this week, stay tuned!