You're probably here if you want to find out how to achieve the Piglin Rank. If so, you're in the right place!
The Piglin Rank is a monthly rank that players earn by being one of the top three supporters of each month.
How do I get the Piglin Rank?
The Piglin Rank is achieved by being one of the top three players on /donate top at the end of each month. A countdown until winners are selected is shown using the above command in-game.
How long does the Piglin Rank last?
Your Piglin Rank will last for one month, until the next Piglin Rank winners are selected from /donate top.
Can I win Piglin Rank multiple times in a row?
Yes. You can win Piglin Rank as many times in a row as you please.
What do I get with Piglin Rank?
There are three tiers to the Piglin Rank. Your ranking determines what you get with the rank.
If you are the top supporter (on /donate top), you will get more perks than the second supporter, and so on.
Every month, Piglin Rank holders can claim their monthly rewards using /donate rewards. This will yield a unique tool, spray, event keys, and more on a monthly basis. The contents of these rewards are not obtainable by any means outside of holding the Piglin Rank.
Depending on your Piglin Rank placement (#1, #2, or #3), you will get a unique nametag in tab and chat with a custom pink gradient.
Piglin Rank holders will get an exclusive Discord role for the time they hold the rank.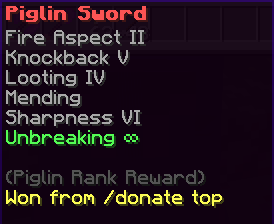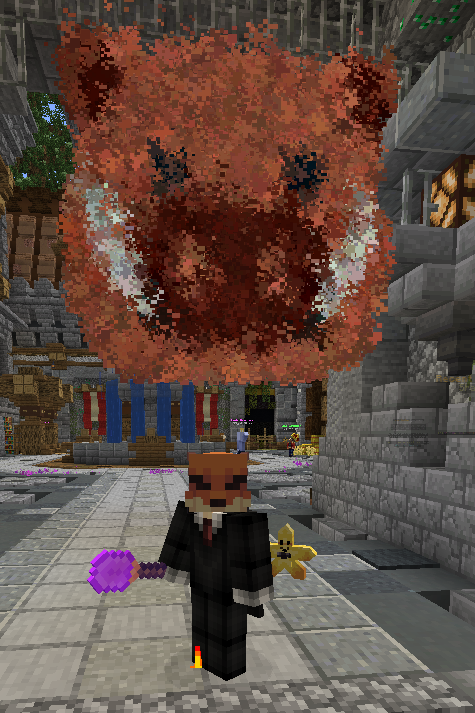 What happens after my Piglin Rank expires?
You will be returned to your previous rank, whether that be Chicken, Guardian, Dragon, etc.
Where does the Piglin Rank stack up against other ranks?
Piglin Rank is the highest non-staff rank achievable on Craftadia.