Craftadia 2023 Summer Update ☀️
Greetings Craftadians,

Welcome to the first blog post under the brand new Ownership. In case you're not in Discord, my name is JMCW, and I am one of the new Craftadia owners. I've enjoyed meeting you all the last couple of weeks, so I'm excited to finally launch some of our own content.
As this is our first update, content will be pushed out in ~12 hour intervals. You can expect the spawn revamp, summer crate, and sea shell event to be out first.
NOTE: Any remaining content will be published as soon as possible.
New Ownership❗️
Information about the new owners can be found in our Discord. I can't thank you all enough for being so supportive during this process, it has made the transition much easier. We intend on making Craftadia the #1 Survival experience on Minecraft.
1.20 World Update 🌎
We have updated all worlds to 1.20. This means the following:
You can only obtain the new 1.20 features in the Resource World.
You can now obtain 1.20 items and bring them back to your color world.
Colored worlds have been pre-generated, so you cannot explore new areas.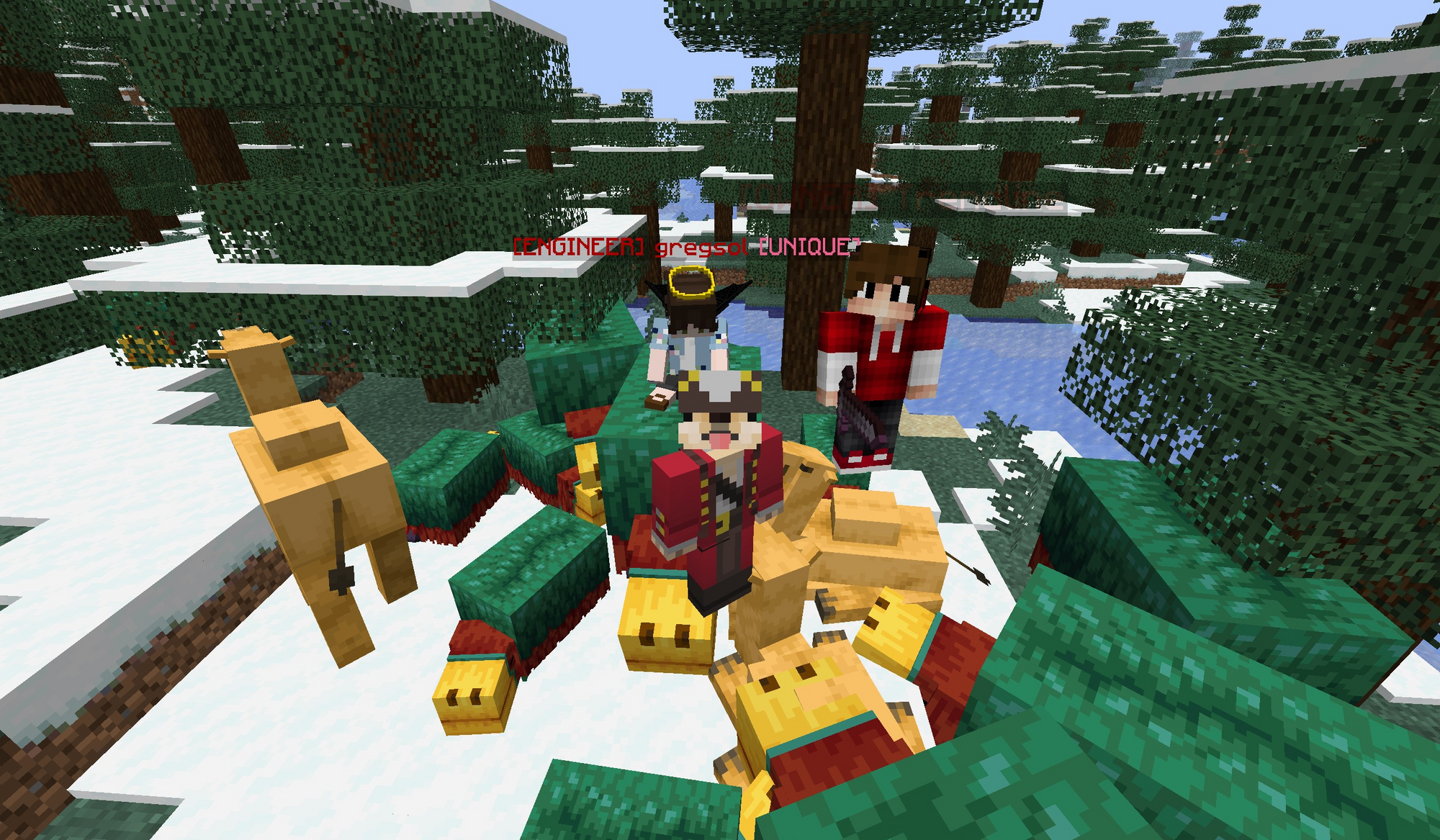 Summer Castle 🏰
Arches did an amazing job revamping the spawn with a summer theme!

Explore the updated island with a new campfire, crate room, shop area, and much more. Greg definitely did not force me to have the campfire added, as Greg would never do such a thing.
The Beach Ball event will begin soon, stay on the lookout!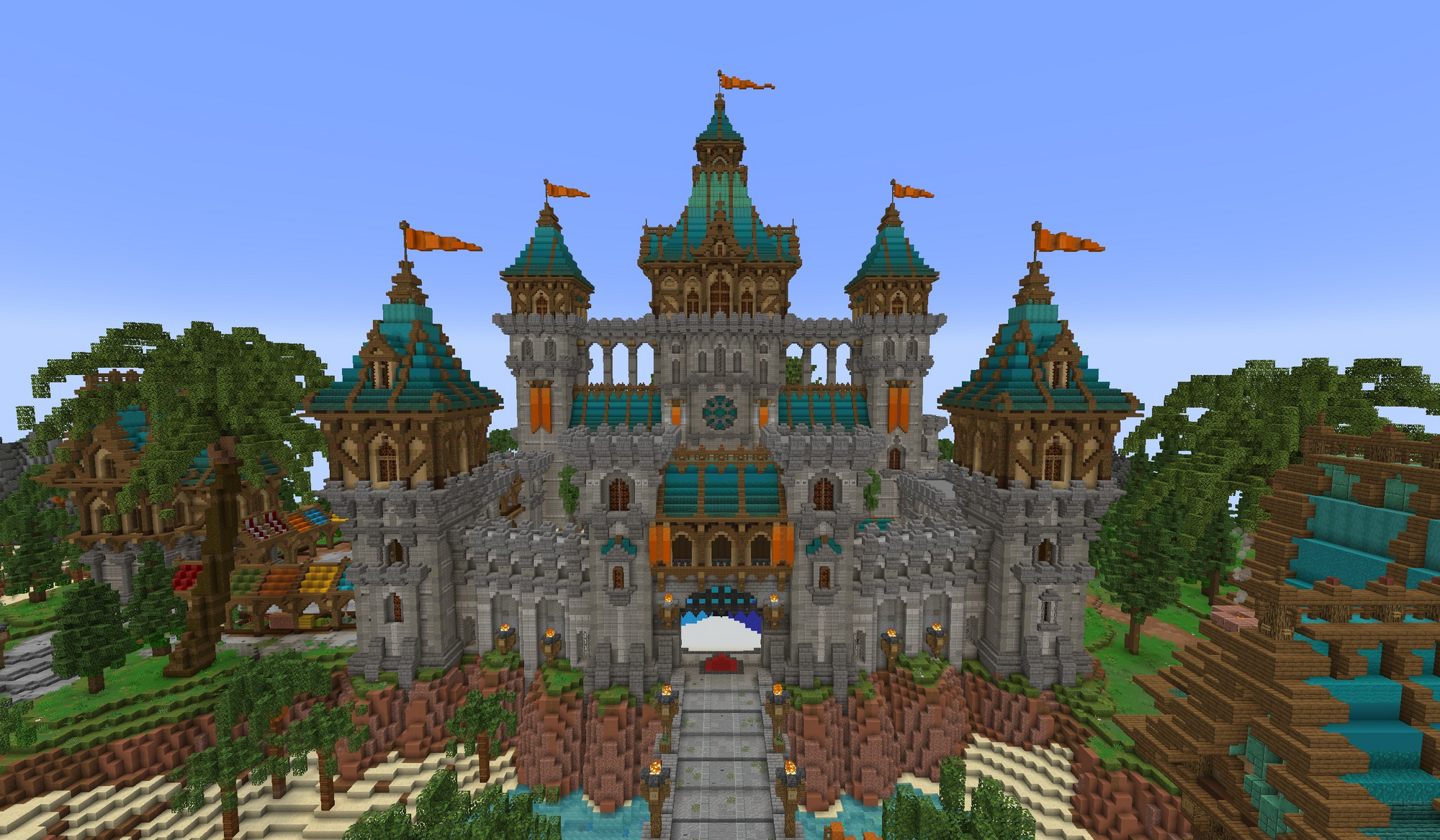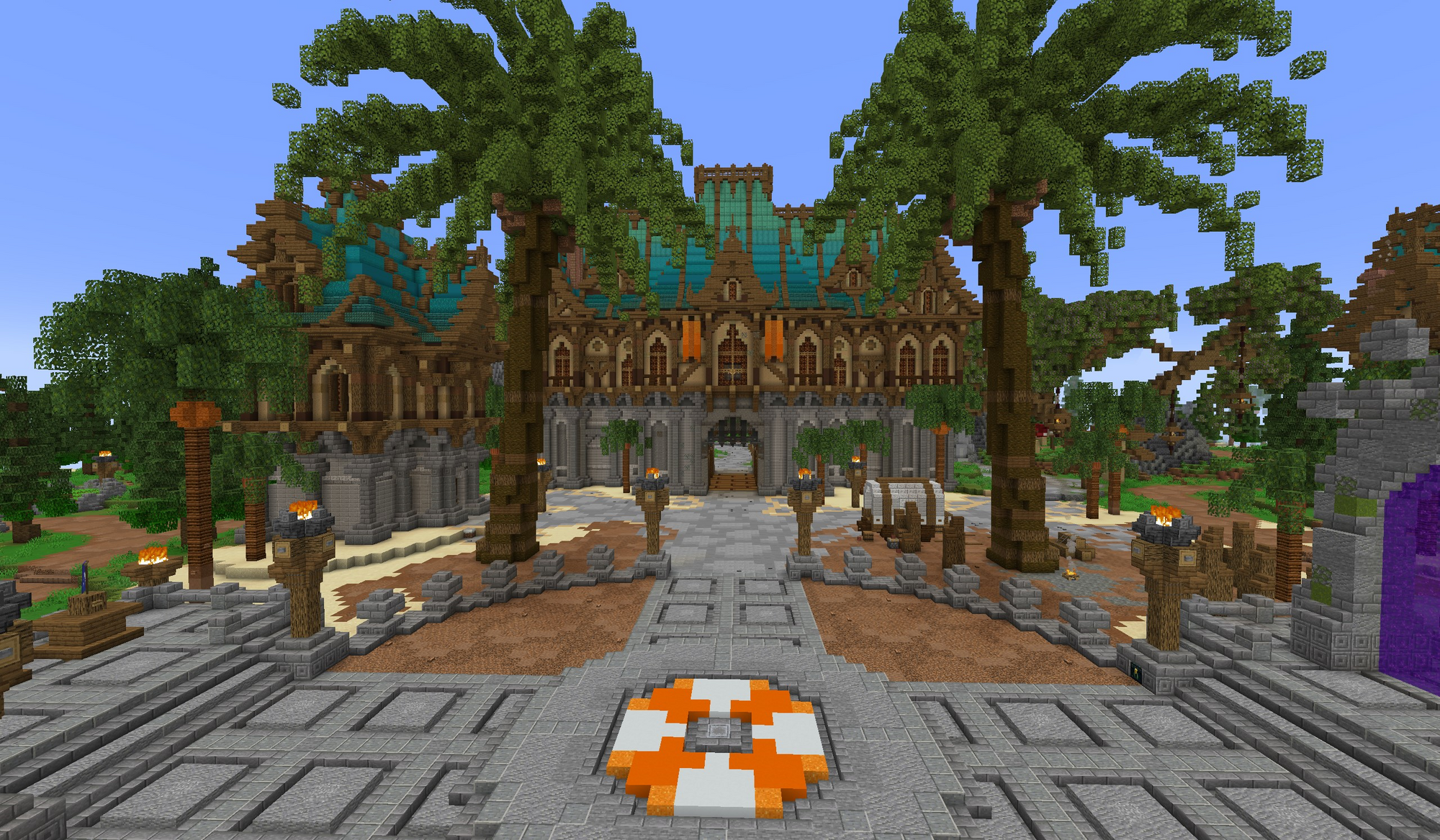 Summer Seashell Exchange 🐚
Introducing the seashell event - a new way to unlock exclusive seasonal cosmetics simply by playing! Obtain seashells in the Resource World and bring them to the Shell Merchant at spawn to exchange for awesome cosmetics.
You have a slight chance to find seashells when mining sand at the following biomes:
Beach
Warm Ocean
Luke Warm Ocean
Stony Shore
Swamp
Remember: You can only obtain shells when mining sand at the correct biome in the Resource World. There is a 5% chance per block break to find a shell when mining any block.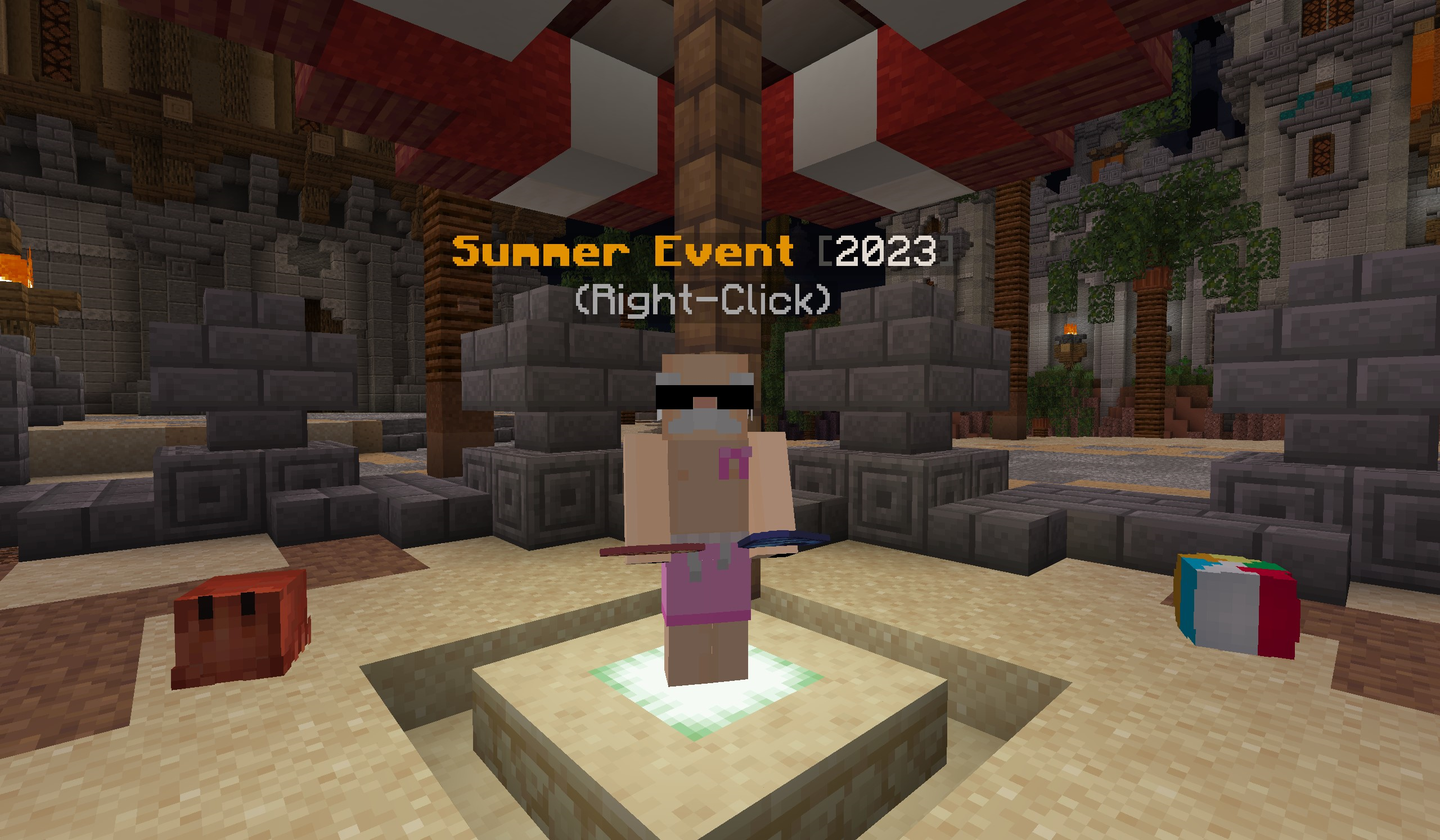 Summer Furniture🪑
A variety of new furniture has released and is available to purchase at the Summer Vendor. Some of these new furniture items are the following:
Lawn Chairs
Umbrellas
Volleyball Nets
Sandcastles
& much more, available at the vendor!
Summer Build Competition🏆
Start building! A brand new build competition with the summer theme has arrived. The winner of this build competition will be given a $25 Store Voucher.

Summer Cosmetics💫
We've released a bunch of new cosmetics in the following places:
Craftadia Webstore
Summer Crates
Summer Bundles
Seashell Exchange
Summer Vendor
Summer Crate🦜
Barbara the Parrot has arrived at spawn with the Summer Crate for a limited time! This crate has exclusive never-seen-before items and animated weapons. I'd like to thank the Craftadia community for helping design this awesome crate.
Parrot Armor [Animated]
Parrot Weapons & Tools [Animated]
$250,000 – $750,000
2x – 5x Mega Crate Keys
6x Safari Nets
4x Spawner Wrench
Diamond Jetpacks
Light Blue Parrot Pet (Rio)
Red Parrot Pet (Barbara)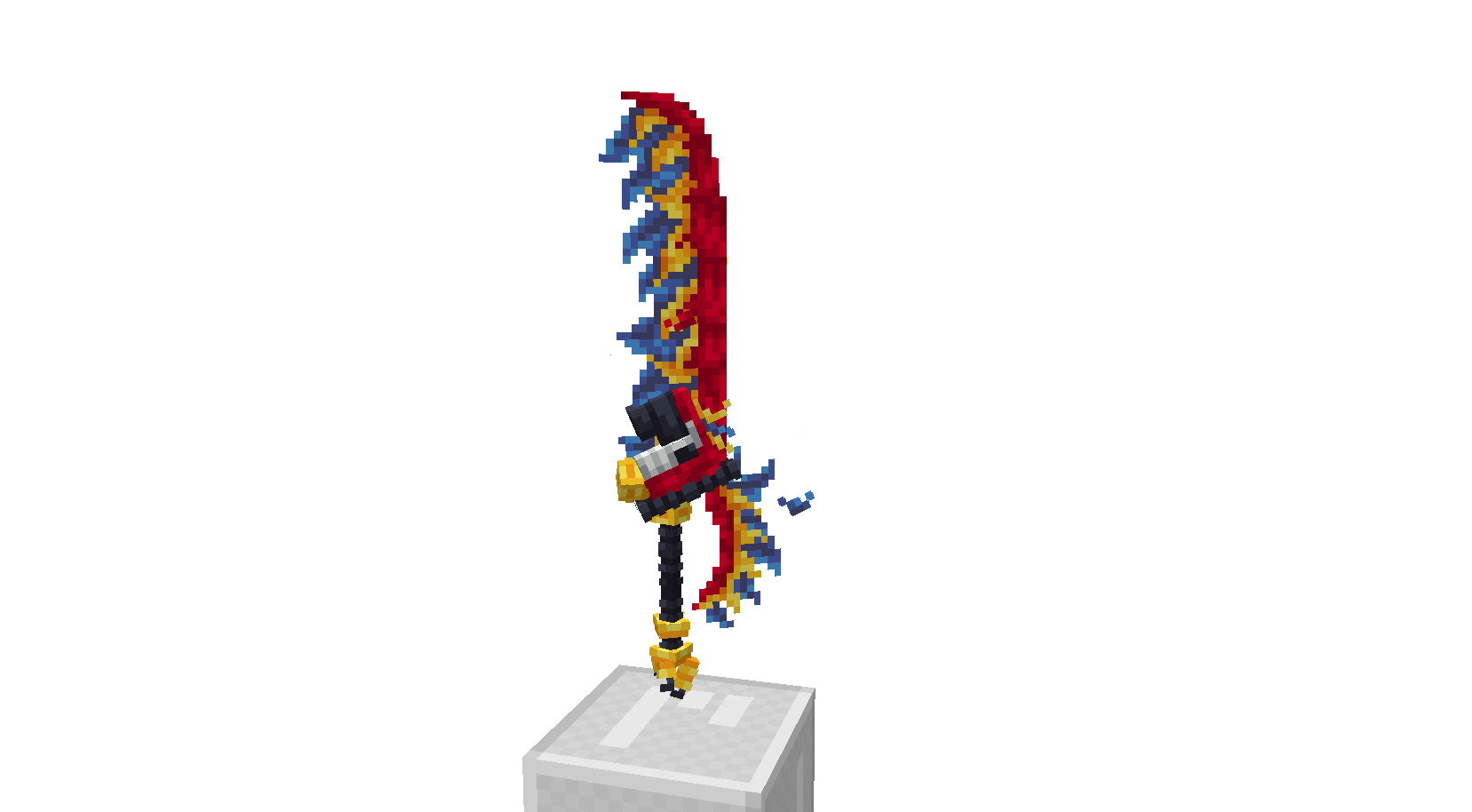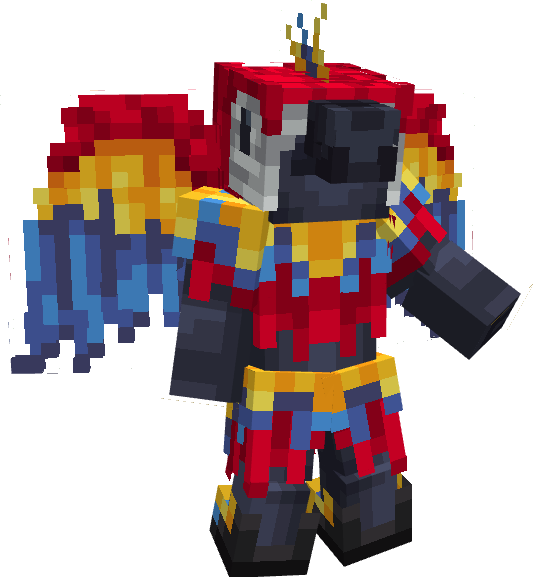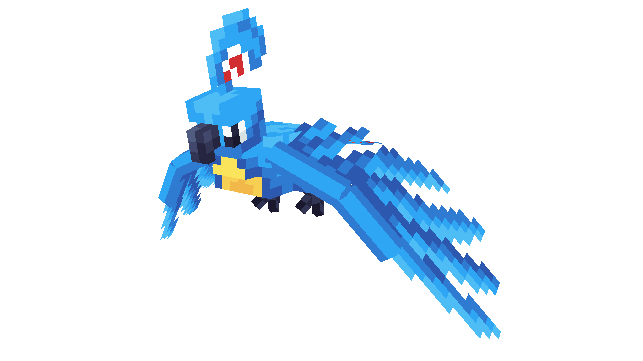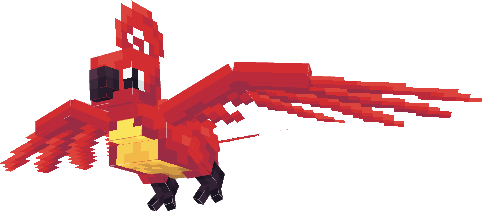 25% Store Discount 💰
I've activated a limited-time 25% Sale on all products in celebration of the update. If you want to support us and our work, consider purchasing products on our store. I've also added a few new cosmetics, disguises, and more.
🍎Apple Pay is now accepted on our store, consider checking it out!
Town Top Reworked🏅
In the next update, town top will be decided every Saturday at 1:00 PM Eastern Standard Time. The rewards for winning are as follows:
🥇Town #1: $25 Store Voucher
🥈Town #2: $15 Store Voucher
🥉Town #3: $5 Store Voucher
I have no set date for when this update goes live, but expect it to launch in the near future.
Server Bugs & Issues 🐛
As of this post, we've fixed the following problems:
The Auction House has been re-enabled.
Showcase has been re-enabled.
Trade has been re-enabled.
Fixed connection with Bedrock 1.20.
Voting has been fixed.
Issues with store purchases have been fixed.
Issues with Town Vault have been fixed.
Custom blocks have been temporarily removed from spawn due to FPS lag.
Software Upgrades 💻
Over the last week we've transferred Craftadia to a better host with upgraded performance. Some of you may have noticed reboot times being significantly shorter than before. You can expect maintenance sometimes in the future as we make more adjustments.
Closing Remarks 📙
I seriously hope you all enjoy this update! The dev team and I put some serious hours into this project, and I can't wait to see the server start growing once more.

- James