Winter has Arrived - Blog #47
Greetings Craftadians!
We want to start off by thanking everyone for their patience during the ownership transition, it was a lengthy wait for us all but it is finally coming to an end. Now lets get into what you can look forward to coming up!
Meet the New Leadership❓
With SuperCoolMomo taking over as the new sole owner of Craftadia, the leadership teams want to give the community the opportunity meet them. On Saturday January 22nd at 1pm EST, we will be hosting a meet and greet in the Craftadia discord's voice channels, come chill and hangout with us!
We also want to give the community the opportunity to voice their own questions, concerns and etcetera to the leadership. For that, we have created this form where you can ask questions to the leadership to be answer in an upcoming blog post. The form will close for submissions on Friday January 21st so make sure to get your questions submitted before then!
New Years Themed Build Competition ✨
All players will be able to participate in this week long build competition until Saturday, January 22th at 5:00 PM EST,  with the theme being "New Years 2022"!
You can build in any world.
Your build can be as large or as small as you want.
Your build must follow the "New Years 2022" theme.
Your build has to be an original design by you, no stealing designs from YouTube or elsewhere.
Chinese New Year builds will also be considered in theme
To submit your build in the competition, type "/build set" when you're ready to submit.
The prizes for this competition are as follows:
🥇 1st Prize: $30 Store Voucher + 3x Mega Crate Keys
🥈 2nd Prize: $20 Store Voucher + 2x Mega Crate Keys
🥉 3rd Prize: $10 Store Voucher + 1x Mega Crate Key

Winter Head Merchant 🛒
We've updated the Head Merchant to feature new winter themed heads and New Years themed seasonal heads. You can expect 10 seasonal heads, with variations of:
Firework rockets
Champagne corks
Champagne glasses
Tigers head
Chinese lantern
Lucky cats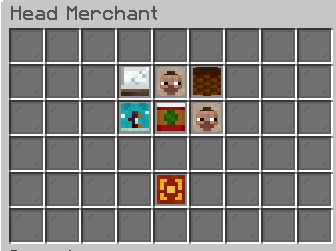 Winter Spawn ☃️
Finally, the cold winds have made their way to the server and covered Spawn in snow!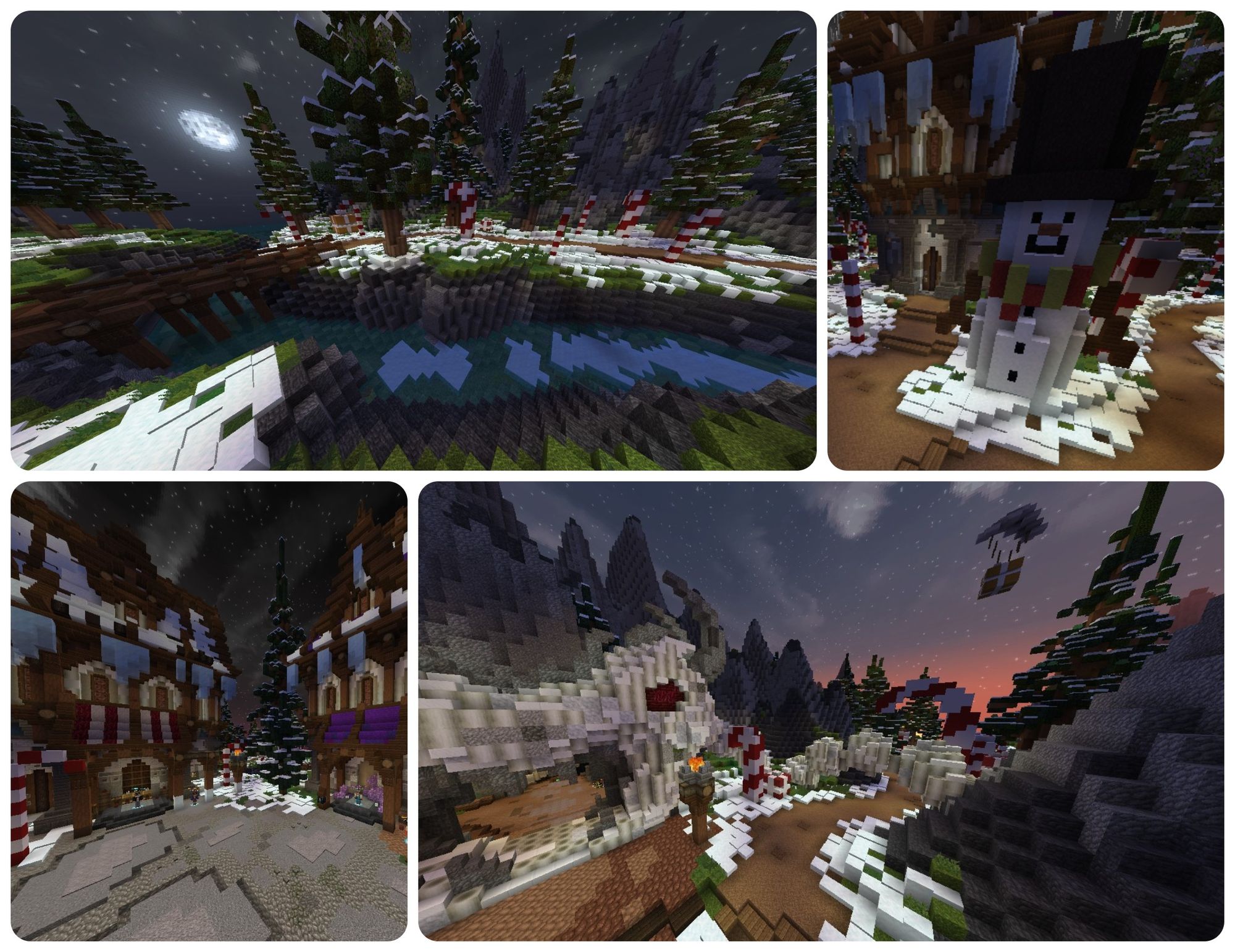 Check out the new limited edition Spawn, forecasts tell me that the snow is melting anytime soon!
Double Gemstone/Moonstone Weekend ⛏️
This weekend we will be activating double Gemstone and Moonstone drops.  Get your pickaxes and stock up on those moonstones to buy the new decorative winter/new years heads!
The fortune enchantment will work with vanilla behavior on top of the 2x Drop Multiplier.
Closing Player Vaults 📦
As of November, every item in the player vault has been able to be claimed. We have given everyone extra time to get all their items out and are giving a final notice to remove any items out of your vaults by February 5th. Anything not taken out of your vault by this date will be lost, so please get your items out before they're gone.
Misc. Updates & Changes 📫
Here's a list of some of the smaller updates that happened since the last blog:
Discord linking now only shows prefixes for staff
Fixed missing mob textures
Fixed Olympic games not ending properly
Fixed miscellaneous Olympic game issues including title coloring, leaderboards, dolphin grace disabled
Fixed gravestones not generating properly in some instances
Ended all remaining Halloween related events
Global temporary tax-free removed from the vote wheel
Updated head merchant to reset at the same time as shop vendors