Haunted Hallows - Blog #46
Greetings Craftadians!
As we get closer to Halloween, we're rolling out some seasonal content including a new crate, multi-faceted event, and resource-world specific Halloween mobs!
Halloween 2021 Crates 🎃
The Wicked Witch has arrived at Spawn, with a ton of new offerings!
We've additionally activated a 25% Sale on every package on the Store in celebration of the new crate!
Just like last event, you will not need Optifine to see armor featured in this crate. This means all players can enjoy the custom armor regardless of what mods they play with.
There was some confusion last time regarding the type of armor you can win from the Crate. While armor may, in some instances, look like leather armor, it is indeed Netherite Armor and functions as such.
Some special highlights to mention:
All of the Halloween armor pieces are visible to all players regardless of Optifine usage.
The Count Dracula, Reaper, and Spooky Scarecrow pets have unique walking and idle animations and contain the "Epic" rarity.
The Ghoul Pickaxe contains silk touch.
The Chainsaw is animated and contains the "Epic" rarity.
The Halloween Crate features a special Ghost Blaster jetpack.
The Halloween Crate features a special Jack-o-lantern back-mount.
The Halloween Gradient Relic can be applied on any item to give it a Halloween-inspired gradient name.
The Halloween Armor features Fire Protection.
You can see complete details on every custom pet, hat, armor piece, tool, and item by clicking here.
Halloween Mobs 🧹
New, limited time Halloween Mobs are making their way to the Craftadia Resource World.
We're introducing the Pumpkin, Scarecrow, Ghoul, and Flying Witch mobs, which will all be naturally spawned at night within the resource world. These mobs will drop various limited edition items, including plushies, masks, and souls.
They have some awesome animations and take a bit longer to kill than typical mobs like the Zombie. They'll do 2 hearts per hit (with no armor) and spawn less frequently, so be on the lookout at night!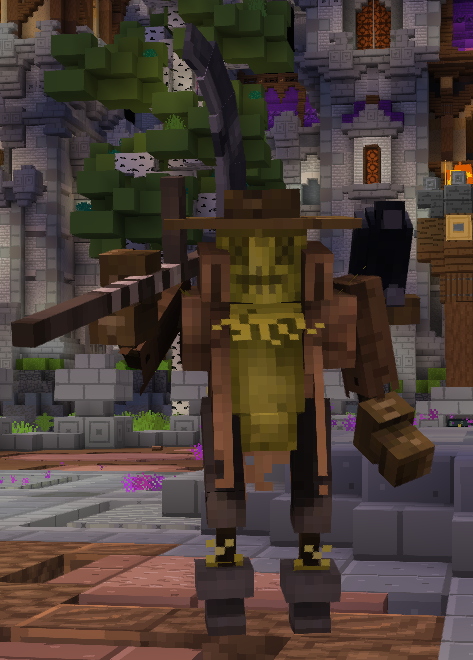 Soul Reaper Event 👻
Killing Halloween mobs in the resource world will occasionally drop Souls. At Spawn, the Soul Reaper will be waiting next to the Wheel.
Feeding the Soul Reaper your souls will work towards unlocking a Haunted Wheel spin. The Haunted Wheel will land on one of three outcomes, each being a separate Halloween-themed event at Spawn.
The amount of souls required to spin the wheel will vary on a daily basis to account for more souls being collected each day that the event runs.
Clown Control
Red Balloons will appear all around Spawn. Work together and collect the required amount of balloons to initiate the Pennywise boss fight.
Each Red Balloon collected and damage done to Pennywise will give you milestone reward points.
Ghost Hunting
Ghosts will float around Spawn with varying amounts of health.
Shoot and melee ghosts within the time limit to earn milestone reward points.
Pumpkin Picking
Pumpkins will be hidden in various nooks and crannies of Spawn.
Finding hidden pumpkins within the time limit will grant you milestone reward points.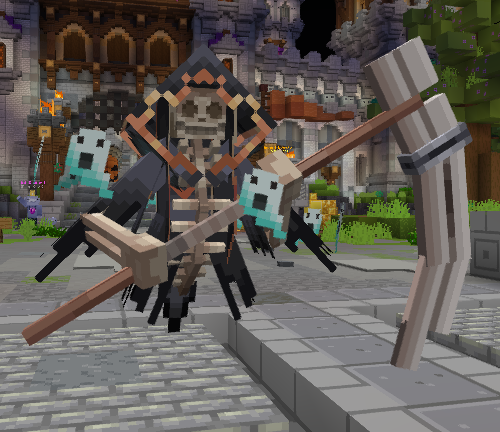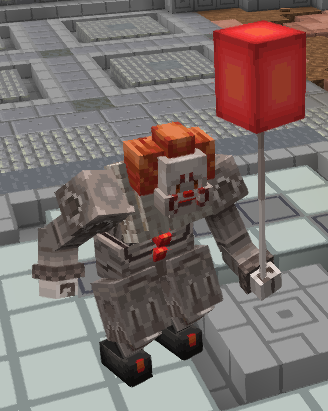 Tax Abolishment 💵
We've seen your feedback regarding Taxes, which has clearly been largely negative. We wanted to allow some time between the season launch and the various things we had planned for the tax system to go into effect, but feel like the general sentiment has not changed.
We are working to dismantle the various tax systems we previously established formally, however, as a temporary fix, we're simply activating an 'unlimited' tax-free holiday. Soon enough, you won't see any references to taxes throughout the server (likely at the same time that we launch our quality-of-life update).