Hellforged Hoglins - Blog #22
Greetings Craftadians! Blog #22 is here with a brand new dungeon experience, as well as an exciting limited time Store promotion.
Hell Dungeon 👺
The Hellforged Hoglin and his horde of Zoglins, Wither Skeletons, Piglin Brutes, and Blazes have invaded a sector deep within the Nether Dimension.
We're excited to announce that as you're reading this post, the new Hell Dungeon has been enabled. This dungeon is more than double the size of our Ice Dungeon, contains a lot harder mobs and obstacles, and is controlled by a far tougher boss than that of the Glacial Grizzly.
First and foremost, this new dungeon is Hard. You will not make it out alive without teamwork, resilience, and adequate materials. This won't be a dungeon you can just sprint through and crit out the boss, because of the following new features and changes:
The Boss has 3,000 health and a variety of abilities that will apply to all players within the Dungeon when triggered
All minions have had their health and abilities buffed compared to the Ice Dungeon
You cannot progress through a floor of the Dungeon without first killing all of the mobs within that floor (or waiting out the timer displayed in the Hologram at the end of the floor, whichever comes first)
The Boss will only spawn after all other mobs within the Dungeon are dead (or 10 minutes after the dungeon starts, whichever comes first)
All players will have Night Vision inside the Dungeon
All cosmetics have been disabled within the Dungeon
There will be a five minute delay between when the Donation Goal is reached and when the Dungeon actually opens
The /dungeon menu has been re-enabled
The loot table has been refreshed to include Nether themed rewards
There's much more to explore within the actual Dungeon, but we'll leave that to you!
We've added some brand new and rare rewards to the Hell Dungeon:
64x Gold Blocks
16x Ancient Debris
1x Netherite Block
3x Super Golden Apples
1x Elytra
1x Fire Walk Particle Trail
1x Hoglin Head Trophy
1x Hellforged Shulker Box
NOTE: The Ice Dungeon is getting a complete overhaul, and has been subsequently disabled for the time being. That means the only Dungeon that will open for the next couple weeks is the Hell Dungeon. If you're looking for an "easy" dungeon experience, it's in your best interest to wait for Ice.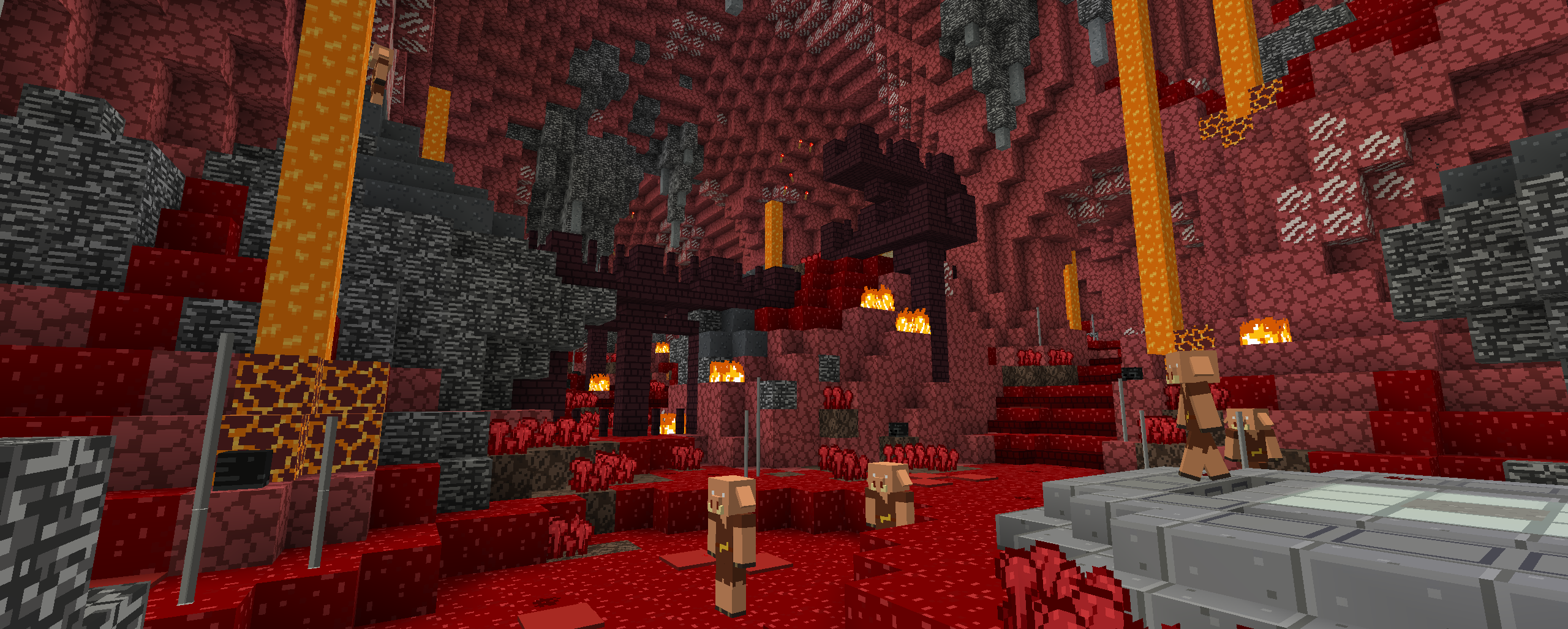 Bonus Nether Keys 🔑
Until the 30th at 11:59 PM PST, all Nether Key purchases will include bonus keys depending on the amount purchased:
Purchasing the 1x Nether Crate Key package will give you 2x Keys
Purchasing the 5x Nether Crate Key package will give you 7x Keys
Purchasing the 15x Nether Crate Key package will give you 18x Keys
You can find our Crate Keys by clicking here.
Misc. Updates & Changes 📫
Through the week we are constantly making changes and adding new things. Here's a list of some of the smaller things that happened this week:
Hoglins can be damaged in claims regardless of trust
Fixed duplication glitch with gradient relic
Event tools/armor that have been upgraded to Netherite will now retain their custom texture
Resolved an issue preventing purchases from going through due to a "Please enter all form fields." error on the Store
Disabled Respawn Anchor explosions in Green, Yellow, Blue, and Resource Worlds
Disabled TNT in the Nether Resource World