Piglin Incursion - Blog #21
Greetings Craftadians! I'm back with Blog #21 to discuss the winners of our most recent Nether-themed build competition, and our brand new seasonal crate!
Nether Crate 😈
The  Piglin King has arrived at Spawn with a brand new set of tools, armor, items, and cosmetics. The Nether Crate will be available until the end of the month, and includes several highly requested rare items.
We've additionally activated a 25% Sale on every package on the Store in celebration of the Nether Update.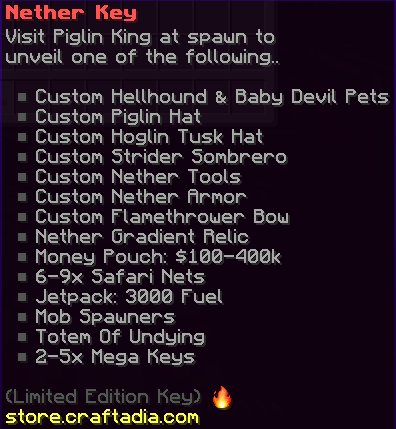 Some special highlights to mention:
The Nether Axe contains Silk Touch
The Nether Hoe includes Unbreaking ∞
The Flamethrower Bow has a fire arrow trail
Wither skulls have been removed from the crate loot table
The Nether Gradient Relic can be applied on any item to give it a Nether-inspired gradient name
You can see complete details on every custom pet, hat, armor piece, tool, and item by clicking here.
Build Competition Winners 🔥
We're excited to announce that the Nether Build competition has concluded, and the winners have been selected by the Staff team! Thank you to everyone who participated in this competition, and a special congratulations to our three winners.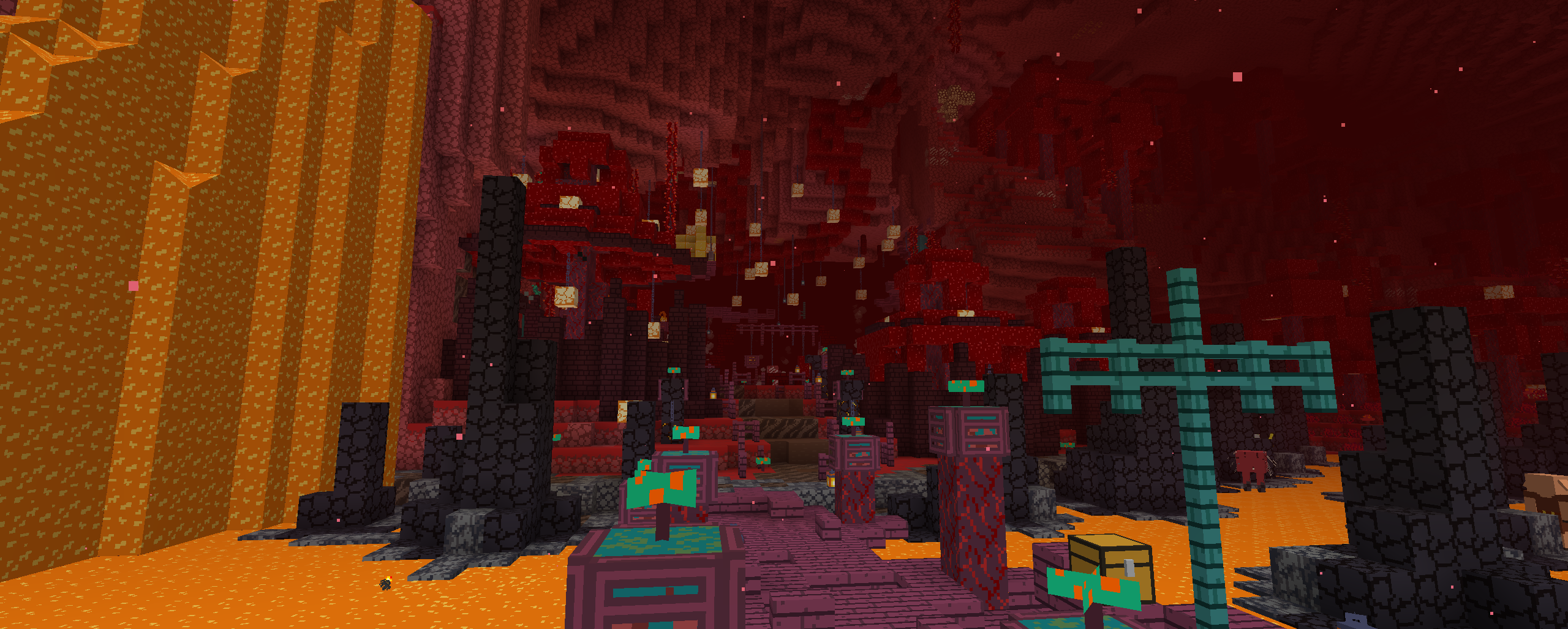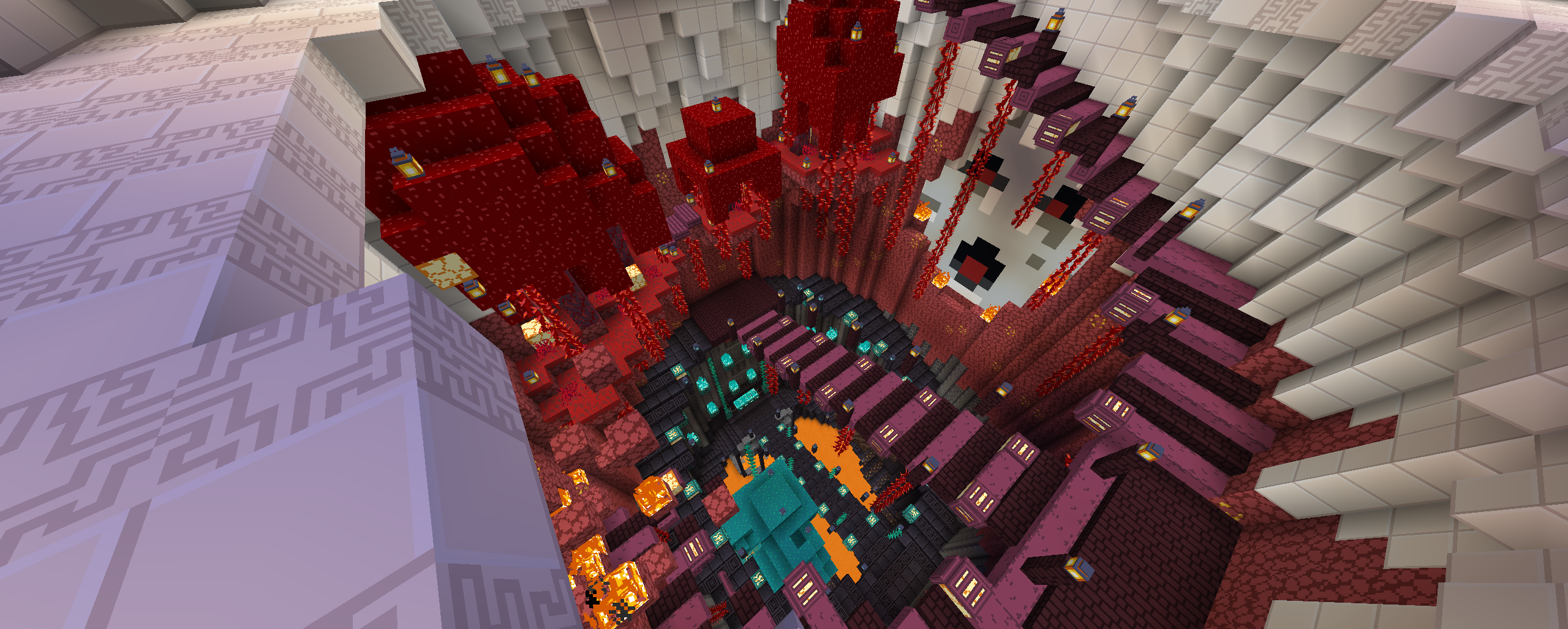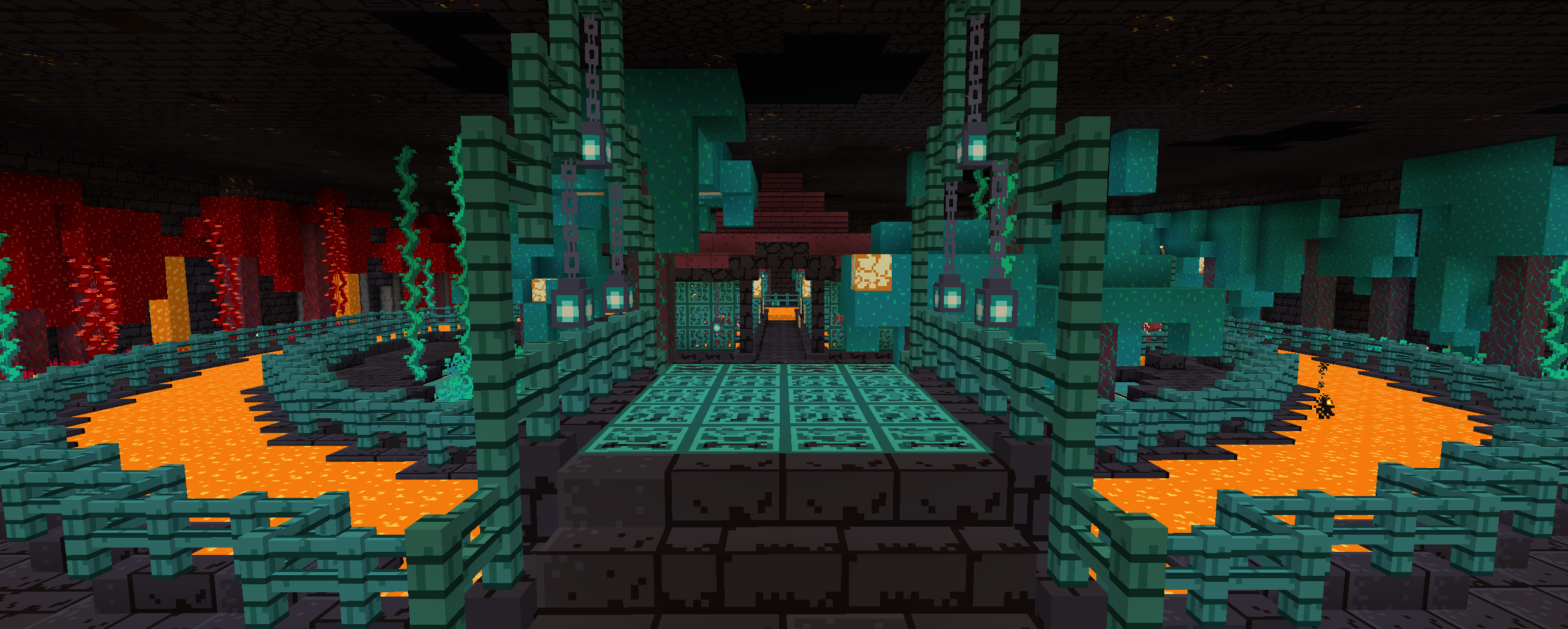 Thank you again for everyone who participated and be sure to congratulate the winners on their amazing builds!
Misc. Updates & Changes 📫
Through the week we are constantly making changes and adding new things. Here's a list of some of the smaller things that happened this week:
Dungeons open properly again.
Fixed certain edge-cases causing pets to disappear.
Chat is now enabled even when the server is rebooting.
Added 1.16.3 client support.
The "self disguise" option in /disguises is fixed.