Player Shops & Gravestones - Blog #9
If you slip on a banana, surely that's your own fault right? Welcome back to another weekly blog where we discuss new content and changes from the previous week! Today we'll be discussing the brand new player shops, donation trains and much more. Seat belts on, we're going fast! CHOO CHOOOO
---
Player Chest Shops 🛍️
After hundreds of comments and suggestions, our custom player shops system is finally here. You will have seen many chest shop systems in the past on various servers, however we are confident that this is by far the best you will use.

To create your first chest shop, simply start by placing a chest and putting a sign on it. From here, type [SHOP] on the first line of your sign, and your shop will be created! Now you can follow the prompts by clicking on your shop sign, setting a shop item and setting your prices. At this point you will have been introduced to your shop management menu, this is where all the magic happens!

Each rank has different shop limits, from default users being able to create 6, all the way to Dragons being able to make 24. What are you waiting for, go create your own shop and become a master of the economy!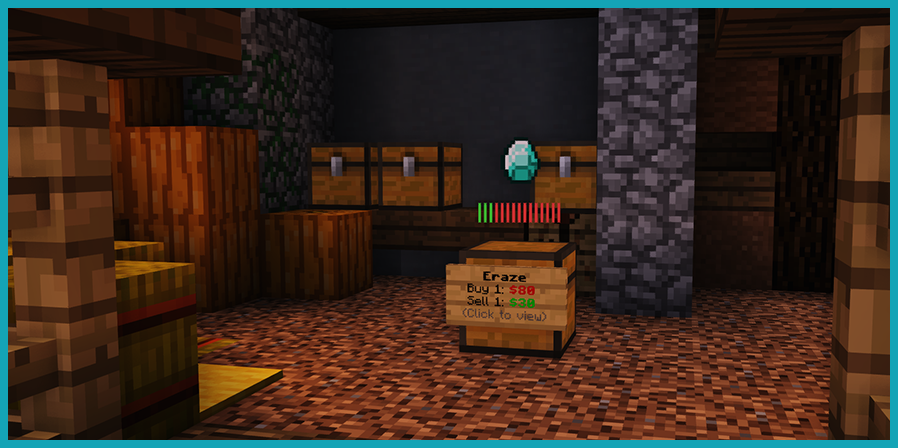 Donation Trains + Dungeon Changes 🚂
Donation trains are our first step towards allowing our community supporters to open and create events for everyone online. Every time someone supports Craftadia, you will see a message in chat showing you the current donation train, and how long it has until it resets. If enough donations are made within that time to reach the goal, a specific event will begin. In this case, we're starting with Dungeons!

This system comes with a much overdue dungeon loot table revamp, meaning now when fighting the dungeon boss, you have a chance at unlocking some awesome loot, including tools, armor, crates and so much more!

Each time a donation train resets, its goal will be adjusted depending on how many people are online, meaning it will always be slightly different. If there aren't many users online, a much shorter goal will need to be reached to open a Dungeon. In the coming weeks, we will be adding new and cool events to this system to give people and incentive to come together and start them!
Gravestone Tokens ☠️
This week, Gravestone Tokens were added to the store after an overwhelming level of requests for a system like this. When purchasing Gravestone tokens from the store, it means that next time you die, a Gravestone will be dropped and you will have 15 minutes to travel to your stone and collect your items. Each time you die, your token value will go down by one, and if you don't have any a Gravestone won't drop when you die.

This gives users a way to protect themselves from losing very valuable items like Ruby and Obsidian pickaxes, along with anything else important to them - they're a live saver!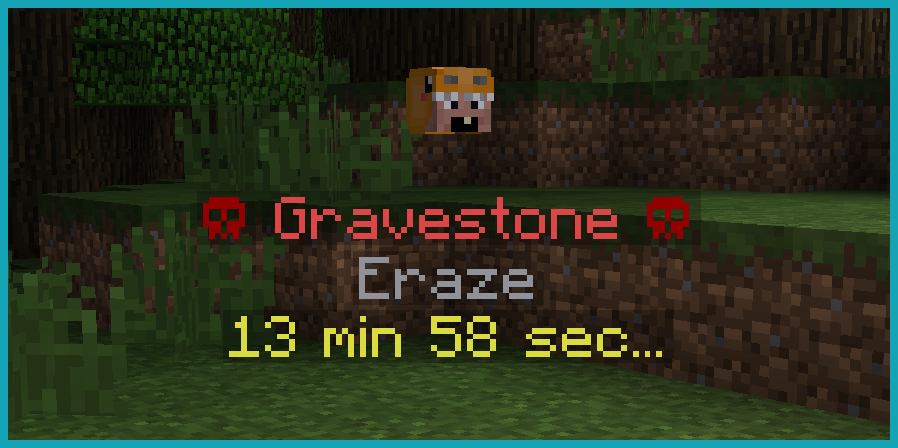 Misc Updates & Changes 📫
Through the week we are constantly making changes and adding new things. Here's a list of some of the smaller things that happened recently:
The claim land /map now always faces north and never rotates.
Tridents and Conduits are now found within Mega Crates.