New Year & 1.15 Update - Blog #11
Hey everyone! I want to begin by saying a very happy new year to our community at Craftadia! 2019 was huge for us as a network, and we're so incredibly excited to see what 2020 brings for us all. We hope everyone had a safe Christmas break, and thank you to everyone who supported us over that period! To start the year off nicely, I wanted to talk about what has been happening on the network lately, and a look into the future:
---
Updating To 1.15 🐝
Two days ago, we took the network down for 30 minutes and updated everything to the latest version of Minecraft. We did this for multiple reasons, the main being we were positive that this new version would hold much better performance for us, and would remove a large portion of the lag we were seeing throughout the worlds. This worked entirely, and we now have a smooth network with no existing lag or stutters - amazing work from our Developer Grinderwolf!  

With this comes some new content too, particularly Bee's! Bee's and beehives can be found throughout the resource world, however they also have a chance of spawning on when a sapling grows into a tree - ain't that cool?

Craftadia Suggestions 📝
As a quick reminder, I wanted to briefly touch base on the Suggestions portion of our site, as we move into the new year. We will be using this site heavily to inspire new content and updates for Craftadia. I urge everyone to create an account, get involved and make suggestions if you have any. We have our eyes wide open when it comes to this page, and you'll see MANY more community suggestions come to life in the coming weeks.

Haven't seen it yet? Take a look here: feedback.craftadia.com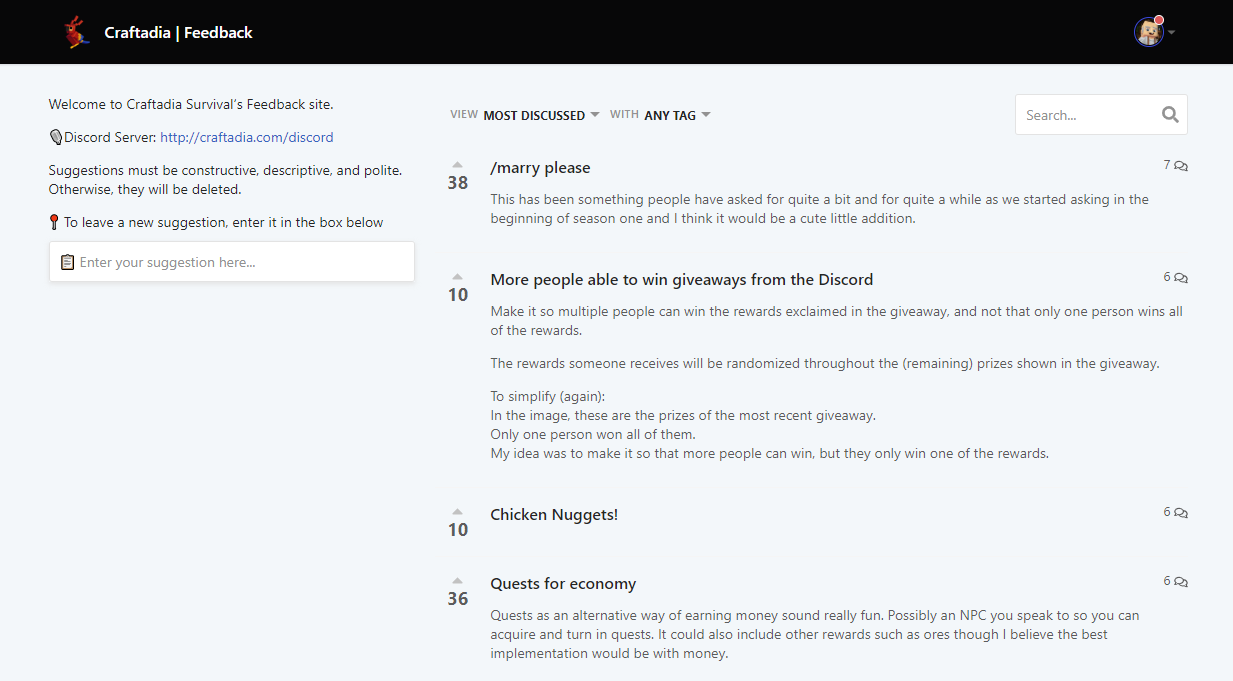 Moving Forward 🍹
Now that Christmas and the New Year are both over, we are back to focusing on real and exciting content for the community to enjoy. Whilst we focus on community suggestions, we also have some of our own original concepts and ideas planned for the month of January, along with further improvements to the lag, the staff team and generally to the overall Craftadia every day experience.

I hope you're all excited to see what we've got planned, I'll see you online!