Black Market Master - Blog #13

The sewers have opened, and a new Master has made their way into the world of Craftadia, what could this be? If you travel to the market building at spawn and take a walk out the front and down the newly unveiled sewer entrance, you'll find a gloomy area full of new secrets!

The new Blackmarket allows users to sell 3 randomly selected items each day at a fixed price. This brings a whole new element to the economy, as it gives users the chance to sell infinite amounts of an item in a particular day without the price being too low or too high. One day this could mean you're selling all that pesky dirt you've been storing away, another day could give you the chance to sell beacons at a high price.

Where it gets exciting is the leaderboard! Competition has been lacking within the economy on Craftadia, and the blackmarket leaderboard allows the user who has sold the most items over a 24 hour period to win a random high-tier reward. This gives incentive for users to check the market each day, see what is available to be sold and participate with the goal of being rewarded! We can't wait to see the impact this new NPC has on the economy, be sure to let us know what you think on the Discord!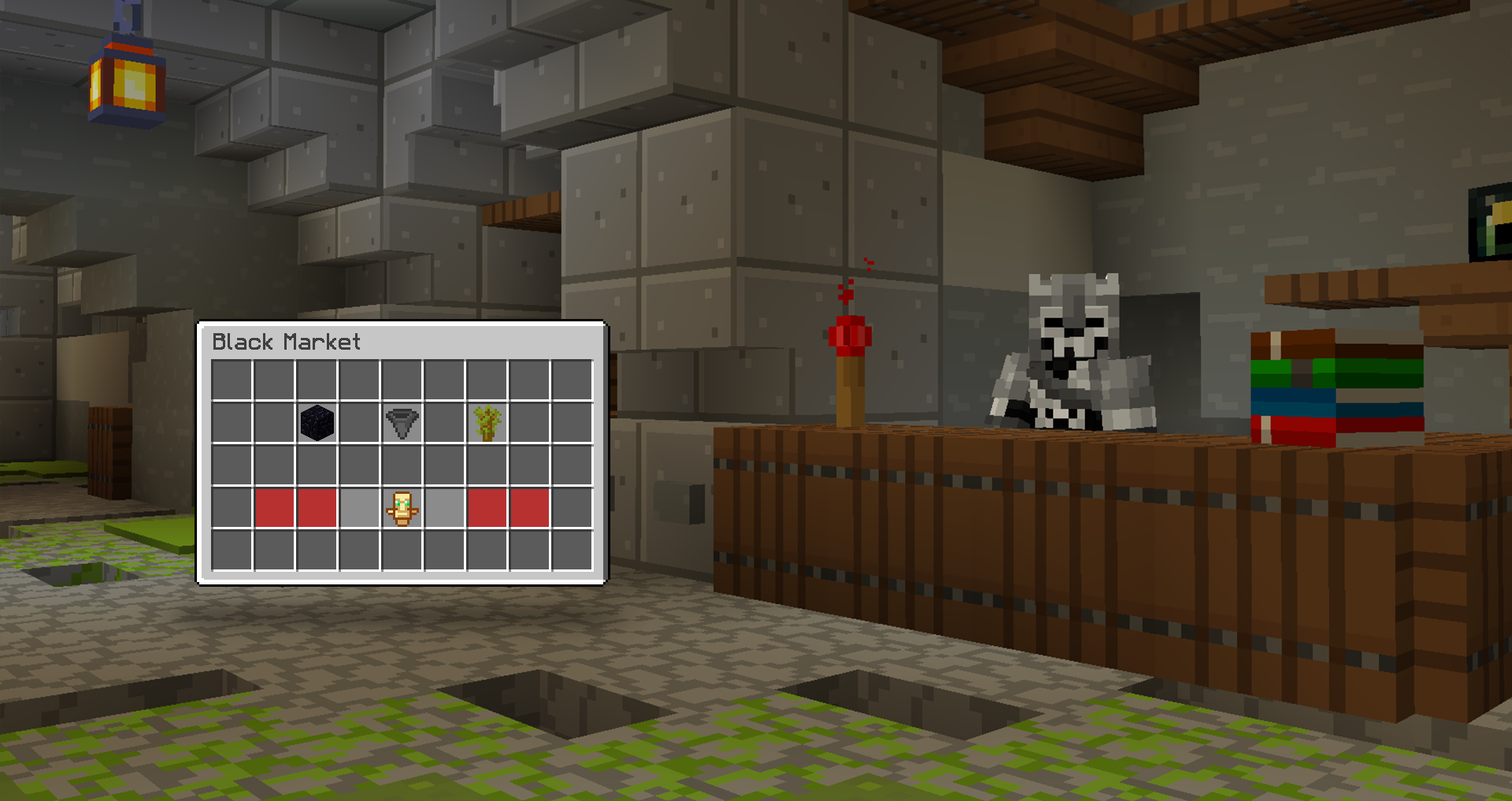 Misc Updates & Changes 📫
Here's a look at all the smaller additions, changes and fixes made since the last Blog post, so you never miss a beat:
Spawn now contains locations where infinite cake can be found, can you find them all - and can you fit in all that cake..?
Player Chest shops now require 1 gem per 24 hours instead of 12.
Chorus fruit can no-longer be consumed while at spawn.
Removed Herobrine.