Thanksgiving Events & Sales - Blog #10
Thanksgiving is here, and what a time to be alive! As our first large content update since our successful release of Craftadia season 2, we're excited to share what we've got in store to help you enjoy the thanksgiving weekend, and yes there are turkeys!
---
45% OFF Black Friday Sale! 🏖️
We're sure many of you have been waiting for this.. In what is our largest Sale yet, we're offering all users a whopping 45% OFF all items on the store until 12am on Saturday. Take this chance to get the items you've got your eyes on, sales like this don't come often around here!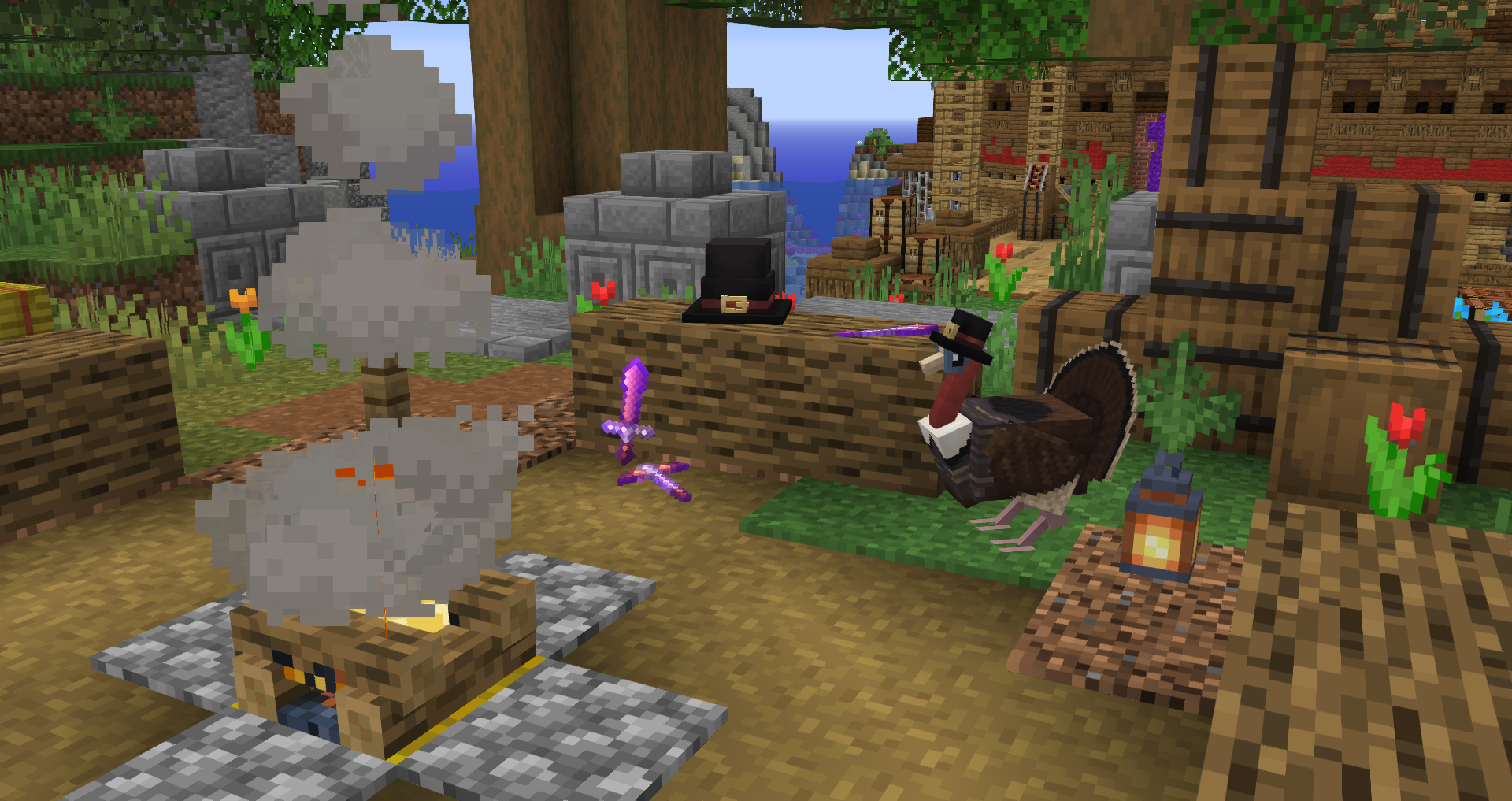 Thanksgiving Crate & Pet Deal 🍹
In the first seasonal crate of this map, we have some awesome stuff to offer with Thanksgiving as the theme! These crates are a limited time special for this holiday only, and won't be available past Monday so don't miss out! Get your hands on some awesome rewards including the stuff you know and love, along with some never seen before exclusives like our Pilgrim Hat & Thanksgiving Tools!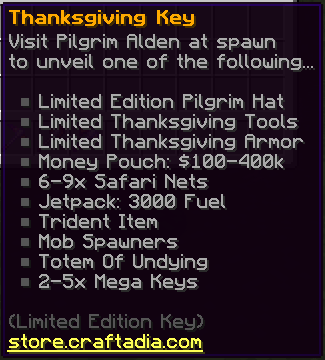 Event: Turkey Hunt 🍹
It's turkey season, get hunting! Every 1-2 hours a flock of turkeys will find their way into spawn, it is up to you to find them and destroy them in return for special rewards - and keep your eye out for the golden turkeys, they're extra valuable!

Killing turkeys will grow your position on the /event leader board - the top 3 players by next Monday will win store coupons worth $40, $20 and $10!
Thanks for tuning in again, we'll see you soon for even more awesome updates and summer events.